Alaska's First Joint State-Tribal Wellness Court Officially Established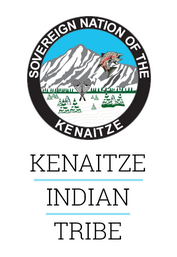 The Kenaitze Indian Tribe has officially entered a historic government-to-government partnership with the Alaska Court System, signing an agreement to create a joint-jurisdiction state-tribal therapeutic court that will serve people across the central Kenai Peninsula later this year.
Representatives of the tribe, state court and the Office of the Attorney General signed the agreement Thursday afternoon in Courtroom 203 of the Rabinowitz Courthouse in downtown Fairbanks.
The Henu' Community Wellness Court will serve adults who face legal trouble stemming from substance use. The court will target drug and alcohol offenders – including those in families with Children in Need of Aid (CINA) cases – living in the tribe's service area, which spans from Cooper Landing south to Ninilchik. Defendants charged with property crimes may also be considered if the offense stems from substance use. The idea of the court is to get to the root of participants' problems and give them the resources to pursue sobriety rather than send them to directly to jail.
Read the full article at the Kenaitze Indian Tribe website.
Read related news coverage at the State of Alaska website, the Peninsula Clarion website, the Foreign Affairs Publisher (NZ) website, and the Alaska Public Media website.