About Us
The mission of the Indigenous Peacemaking Initiative (IPI) is to support Native peoples in restoring sustainable peacemaking practices by: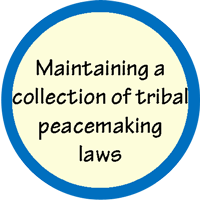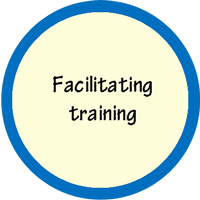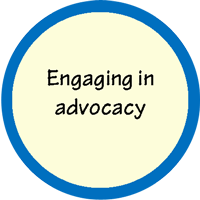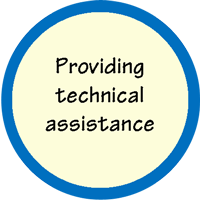 IPI Advisory Committee Members:
Nora Antoine, Ph.D. (Sicangu Lakota Oyate)
Chief Justice Kevin Briscoe (Mississippi Band of Choctaw Indians)
Cheryl Demmert Fairbanks (Tlingit-Tsimpshian)
Natasha Gourd (Ihanktonwan and Sisitonwan bands of the Mdewakantonawan or Spirit Lake people)
Polly E. Hyslop, Ph.D. (Upper Tanana Dineh from Northway, Alaska)
Mike A. Jackson (Tlingit and Haida)
Chief Judge Michael Petoskey (Grand Traverse Band)
Dave Raasch (Stockbridge-Munsee Band of Mohican Indians)
Carson Smith (Choctaw Nation of Oklahoma)
Hon. Laurie Vilas (White Earth Nation)

Robert Yazzie (Diné)
NARF Staff IPI Advisory Committee Members:
Brett Lee Shelton (Oglala Sioux Tribe), Staff Attorney, Project Lead
Steve Moore, Senior Staff Attorney
---
Full Bios of IPI Advisory Committee Members:
Nora Antoine, Ph.D., (Sicangu Lakota Oyate)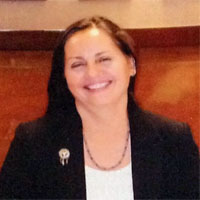 Former faculty member at Sinte Gleska University on the Rosebud Reservation in South Dakota.
Has worked with Indigenous peacemaking collaborators throughout the US and with various educational systems, tribal courts, and businesses interested in advancing, integrating, and promoting mediation and/or peacemaking into their systems.
Focus on the role of leadership and integration of cultural values (respect, generosity, bravery, and wisdom) and how these values manifest in the organizations they lead.
Peacemaking on the Rosebud : Two systems one goal. (2011) Nora Antoine (not available online; NILL catalog record)
Chief Justice Kevin Briscoe (Mississippi Band of Choctaw Indians)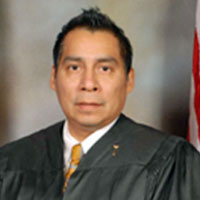 Has served as a judge and peacemaker in the Mississippi Choctaw Teen Court, Youth and Adult Peacemaker Court, Youth Healing to Wellness Drug Court, and Healing to Wellness Adult Drug Court.
Currently serving as 1st Vice President of the National American Indian Court Judges Association (NAICJA). Has served two terms as 2nd Vice President of NAICJA.
Serves as a representative from Region 7 South at NAICJA.
Currently on the Mississippi Commission on Children's Justice. Is a member of the National Council of Juvenile and Family Court Judges.
Associates of Art degree, Meridian Community College and Bachelors degree from Belhaven University.
Has five dogs, Sassy, Sara, Tweetie, Buddy, and LuLu.
Chief Judge Tim Connors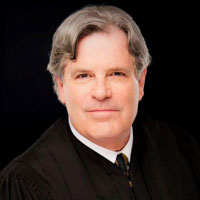 Has been a state court judge since 1991, including 11 years as Chief Judge.
Actively incorporates peacemaking principles shared by tribal communities in to state court justice systems.
Awarded the Tecumseh Peacekeeping Award for Dedicated Service to Protecting the Rights of American Indians by the Michigan State Bar Indian Law Section.
Authored Exit, Pursued By a Bear, Why Peacemaking Makes Sense in State Court Justice Systems. American Bar Association Judges Journal, Fall 2016; Our Children are Sacred, Why the Indian Child Welfare Act Matters. American Bar Association Judges Journal, Spring 2011; and Crow Dogs vs. Spotted Tail: Case Closed? Michigan Bar Journal, July 2010. Co-authored, TRIBAL COURT PEACEMAKING A Model for the Michigan State Court System? Michigan Bar Journal, June 2015.
Cheryl Demmert Fairbanks (Tlingit-Tsimpshian)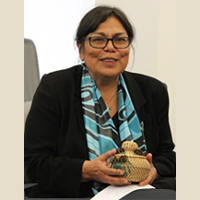 Indian Law Attorney and Nevada Intertribal Court of Appeals Associate Justice.
Legal practice and consultation services concentrate on Tribal-State Relations, Personnel, Tribal Courts, Peacemaking and Family Conferencing, Mediation, Family, School, Educational, and Indigenous Law.
Visiting professor of law at the University of New Mexico's Southwest Indian Law Clinic and Lewis & Clark College in Oregon.
J.D., University of New Mexico (1987) and B.A., Fort Lewis College (1969).
Former Senior Policy Analyst in state-tribal relations for the New Mexico Office of Indian Affairs.  Instrumental in establishing the Indian Child Welfare Desk, New Mexico Office of Indian Tourism, the University of New Mexico Indian Law Clinic, and the passage of the New Mexico Indian Arts and Crafts Act.
Serves, or has served, as a judicial officer for trial and appeals courts for Santa Clara Pueblo, Yavapai Apache, White Earth Band of Chippewa, and Saginaw Band of Chippewa Indians, and is a Code of Federal Regulations Appellate Magistrate.
Natasha Gourd (Ihanktonwan and Sisitonwan bands of the Mdewakantonawan or Spirit Lake people)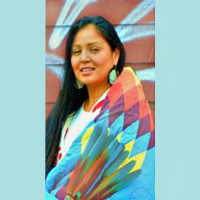 Former Traditional Court Director of the Wodakota, Traditional Court, at the Spirit Lake Nation.
Helped to establish, implement, and secured funding for the "Wodakota" Peacemaking Court System for court-affected tribal youth, using tribal elders for cultural guidance. During the creation of this project she was able to spend thousands of hours with tribal elders learning the Dakota traditional values.
Continues to monitor and guide the program in meeting its goals and trained the seven full-time elders in peacemaking techniques, which they carry on successfully on their own.
Extensive project management training at the National Judicial College and has completed Advanced Tribal Court Management and Court Development courses as well as extensive courses in peacemaking, restorative justice, and mediation.
Committed to helping address historical trauma and believes in the importance of tradition, language, and culture for healing and to enhance cultural identity.
Passionate about the importance of tribal elders in this process.
Mother of three boys.
Polly E. Hyslop, Ph.D. (Upper Tanana Dineh, Northway, Alaska)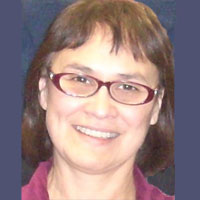 Professor, University of Alaska at Fairbanks.
Ph.D., Indigenous Studies; M.A., Justice Administration; B.A., Print Journalism.
Served in Upper Tanana region as cultural-facilitator for university students, government, and private agencies.
Focus on community-based justice processes in rural Alaska using peacemaking.
Recently embarked on a documentary featuring Peacemaking Practitioners, Harold and Phil Gatensby of Carcross, Yukon, and Mike A. Jackson of Kake, Alaska.
Program on Dispute Resolution and Restorative Practices: Course Overview. Summer 2016 semester. Polly Hyslop. University of Alaska – Fairbanks.
Justice for All: An Indigenous Community-Based Approach to Restorative Justice in Alaska. Brian Jarret and Polly E. Hyslop. 2014. Explores the causes of a high crime rate among Native Alaskans, and how problems in the legal structures can make them worse. It then examines the development and implementation of Circle Peacemaking in Kake, Alaska and of the Upper Tanana Wellness Program.  The article concludes by proposing nine principles useful to those interested in developing restorative-justice programs.
Restorative Justice in Rural Alaska. Alaska Journal of Dispute Resolution. (2012) Polly E. Hyslop. This paper introduces a profile of the peacemaking circle in Kake, circle sentencing in Galena, and the Upper Tanana Wellness Committee in Tok; it explores the working relationship between the western justice system of magistrates and the communities and some challenges and limitations facing advocates of the process.
Mike A. Jackson (Tlingit and Haida)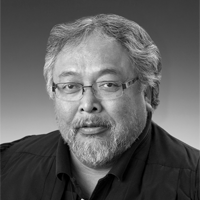 Founded the Kake Circle Peacemaking program in 1998, Keeper of the Circle.
Alaska Court System, 27 years as District Court Magistrate Judge, Kake, Alaska.
Has also served as Director of Transportation, Natural Resources Officer, Forest Engineer, and Construction Inspector
"Growing up in Kake and listening to my elders tell Kake history & the Story of Creation & Raven's life as it pertains to our history & the Story of Clans & Crests of the two moieties have inspired my visions of the characters to come up with my designs of our way of life."
"I was fortunate to know my Great Grandparents, Grandparents, Aunts & Uncles, and extended family in my Village, they guided me throughout my life in a good way & taught me our Core Community Values, "Our Laws of the Land", that we live by. We have always practiced Peacemaking in our lives and ceremonies."
Also an artist, with his wife Edna, and co-owner of Cedar House Gallery.
Chief Judge Michael Petoskey (Grand Traverse Band)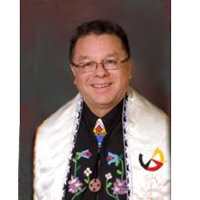 Licensed Michigan attorney, and a Viet Nam veteran, serving as an infantry medic.
Began his judicial career with the planning, implementation, and development of Grand Traverse Band of Ottawa & Chippewa Indians Tribal Court, while he was a staff attorney for Michigan Indian Legal Services.
Chief judge for his tribe for over 16 years, until his retirement.
Career interest has been working with newly-reaffirmed tribes to plan, implement, and develop their courts.
Chief justice, Little River Band of Ottawa Indians Court of Appeals, 1999 – 2009.
Associate Justice, Saginaw Chippewa Indian Tribe of Michigan Court of Appeals, 2002 – 2006.
In 2002, appointed as the Pokagon Band of Potawatomi's first Chief Judge.
Chief Judge (retired),Little Traverse Bay Bands of Odawa Indians 1997-2006.
In 1992, recognized by the Michigan Bar Journal as a Citizen Lawyer for his contributions in law to the tribal community.
In 1997, named Lawyer of the Year by Michigan Lawyers Weekly.
In 1999, the Grand Traverse Band Tribal Court was one of sixteen tribal programs nationwide honored as an outstanding example of tribal governance by The Harvard Project on American Indian Economic Development, John F. Kennedy School of Government, Harvard University.
In 2000, the American Indian Law Section of the State Bar of Michigan honored Judge Petoskey and Michigan Supreme Court Justice Michael Cavanagh with the section's annual Tecumseh Peacekeeping Award for their leadership in moving State of Michigan courts and tribal courts away from conflict and toward cooperation.
Dave Raasch (Stockbridge-Munsee Band of Mohican Indians)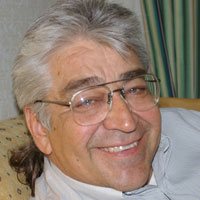 Independent consultant and national speaker on topics of "reparative" justice, peacemaking, and developing cross-jurisdictional relationships.
Career in the justice field spanning forty years: began as a police officer, 20 years in court administration, plus 13 years as a tribal court judge.
Recently retired as a Tribal Project Specialist for the National Criminal Justice Training Center at Fox Valley Technical College where he worked with Native American communities across the United States.
Currently focuses on reparative justice and peacemaking emphasizing repairing harms caused by crime rather than merely punishing offenders; looks at accountability and healing and balancing the "self."
Faculty, National Judicial College.
Board of Directors, Tribal Law and Policy Institute.
Corporate Board, Court Appointed Special Advocates of Brown County, Wisconsin.
Assisted in the production of Tribal Nations: The Story of Federal Indian Law (60 minute documentary).
Tribal Law and Order Act Advisory Committee.
In his free time, he enjoys his five grandchildren and reading.
Carson Smith (Choctaw Nation of Oklahoma)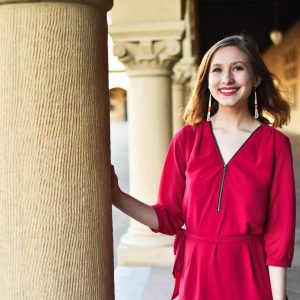 Stanford University- Class of 2019; Major: Political Science, Minor: Native American Studies, Honors: Democracy, Development and the Rule of Law
Recently, designed and co-taught a class on Peacemaking at Stanford.
Co-organized the Stanford Peacemaking Colloquium in the Spring of 2018.
Currently, researching and writing about the impact of Peacemaking Circles on the relationship between Tribal and Federal courts.
Developing a Peacemaking system for the Native American residential community on Stanford's campus.
Trained in Peacemaking at the Choctaw Nation of Oklahoma by NARF.
Social Justice Fellow at the Native American Cultural Center of Stanford University.
Hon. Laurie Vilas (White Earth Nation)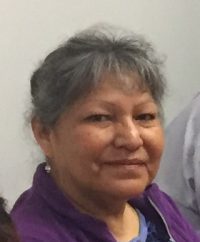 Current Peacemaker for the Mille Lacs Band Tribal Court – focus on custody, visitation and guardianship cases
Restorative Justice Work for over 20 years through building bridges with local, state, and tribal systems.
Has been committed to working with youth from elementary school students with emotional behavior disorders and at a Native American Group home serving 8-18 year old students
Former Circle Coordinator for Mahnomen County, Minnesota which led to collaboratively implementing a sentencing circle for youth offenders to reduce recidivism.
Work with prisoner reentry for Northwest Indian OIC to reduce recidivism. In all these positions Laurie utilized peace circles to resolve conflicts.
Hon. Robert Yazzie (Diné)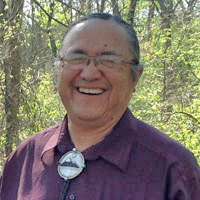 Chief Justice Emeritus of the Navajo Nation.
Lecturer, Dine Studies, Navajo Technical University.
International expert and lecturer on customary law, indigenous rights, and traditional governance.
Served as an instructor and consultant at: University of New Mexico School of Law, Navajo Technical University, Navajo Nation Department of Justice, and Dine' College.
District Judge for the Courts of the Navajo Nation from 1985 to 1992
Chief Justice of the Navajo Nation from 1992 to 2003.
Has written extensively on peacemaking processes and applications including articles on Healing as Justice, Navajo Restorative Justice, Peacemaker Courts and Violence Control Plans, and Navajo Peacemaking: Technology and Traditional Indian Law.
Life comes from it : Navajo justice concepts. 24 New Mexico Law Review 175. (1994) Robert Yazzie
Full Bios of NARF Staff IPI Advisory Committee Members:
Brett Lee Shelton (Oglala Sioux Tribe)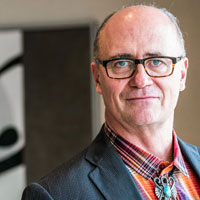 Staff Attorney primarily responsible for the peacemaking project at the Native American Rights Fund.
In addition to the Indigenous Peacemaking Initiative, his work at NARF includes boarding school healing project work, sacred places protection, and other religious freedom matters.
Developed interest in peacemaking and alternative dispute resolution while still in law school at Stanford. At that time, he took a Native American Common Law course, which included a unit on Navajo Peacemaking, and an innovative, year-long, highly participatory course in mediation.
While a Law Clerk, helped establish alternative dispute resolution program at San Mateo County Superior Court ( Redwood City, CA).
Former Volunteer Mediator, Boulder (Colorado) Community Mediation Services.
Assisted Oglala Sioux Tribal Court implementation of mediation training program and innovative juvenile sentencing diversion program focused on cultural revitalization for troubled youth.
J.D., Stanford University; M.A., University of Kansas.
Occasional Tribal Appellate Court Justice for various Tribal Courts.
Steve Moore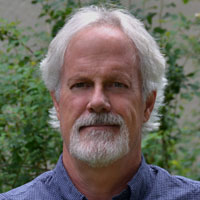 Senior Staff Attorney, Native American Rights Fund.
Work includes water rights, the protection of sacred lands, the repatriation of human remains, the protection of unmarked Native graves, the religious use of peyote by members of the Native American Church, and the religious rights of Native prisoners.
Working to support peacemaking at NARF since 1992.
Admitted to practice law in several federal and state courts, courts of appeals, and the United States Supreme Court.
Serves as a member of the Colorado Commission of Indian Affairs, and is currently the co-chair of the Advisory Committee to the Indian Law Clinic at the University of Colorado School of Law.
J.D., University of Colorado School of Law (1979).