Tribal Models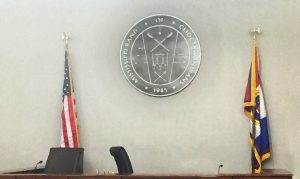 We can provide technical assistance with designing peacemaking courts, developing culturally specific frameworks, and drafting peacemaking laws. Please contact us to discuss ways that we can help your community.
To see what is happening in other communities, review existing tribal peacemaking laws below and take a look at our profiles of peacemakers where we highlight some peacemaking programs and practitioners.
Tribal Peacemaking Program Profiles
View our full collection of tribal peacemaking profiles…
Tribal Peacemaking Laws
Arapaho Tribe of the Wind River Reservation, Wyoming
Title 7. Peacemaker of the Tribal Code
Provides civil process authority, procedures (including authority to use traditional Northern Arapaho culture), referral standards, authority of Tribal Court to limit, and standards of conduct.
Chickasaw Nation
Title 5, Chapter 14: Courts and Procedures: Chapter 14 Peacemaking Court of the Chickasaw Code
Provides authorization, referral standards, procedures, authority for District Court to limit, standards of conduct, and use of tribal traditions and customary law.
Chitimacha Tribe of Louisiana
Title IA. Peacemaker Court of the Chitimacha Codes of Justice
Provides authorization, referral procedures, civil process authority, standards of conduct, and authority of Tribal Court to limit.