Little River Band of Ottawa Indians Honor Peacemaker Timothy Connors
The Nme' Peacemaking Gavel by Patrick D. Wilson
About three years ago my good friend and fellow Peacemaker Judge Timothy Connors attended the Little River Band of Ottawa Indians Sturgeon Release. Tim relayed that he was immensely moved and felt a profound connection to the Sturgeon and to the release program. I helped put on an art exhibit at the Ramsdell Regional Center for the Arts. At that time is when Tim first saw the gavel that I had crafted for our Tribal Court. Putting two and two together, Tim realized that it was me, Pat Wilson, that created the gavel he seen. That is when he "hinted" that he would really like a similar gavel. Judge Connors is the presiding Judge of Washtenaw County's Peacemaking Court and handles the neglect/ abuse docket and all other Circuit Court matters. At that time I had no idea what kind of a theme or concept to create. However, after Judge Connors described his experience at the Sturgeon Release, everything fell into place, and the Nme' Peacemaking gavel concept came to be. In 2016, I created the concept drawing and in 2017 the wood was chosen, purchased and readied for carving. On August 24th 2018 I presented the gavel to Honorable Judge Timothy P. Connors. The presentation took place at this year's Midwest Advanced Peacemaker Training. Judge Connors responded with deep gratitude and understanding of the wisdom of Peacemaking and the Tribal connection to the sturgeon. We would also like to thank him for his support, his kindness and most of all his friendship.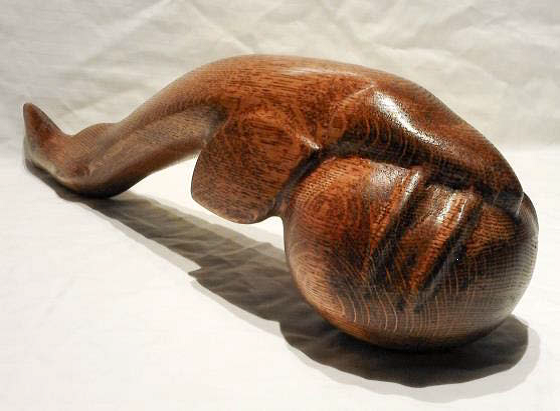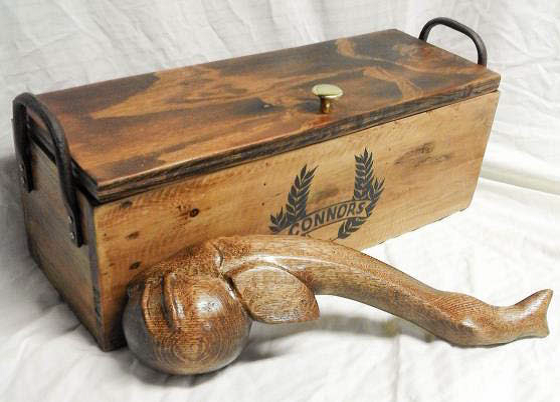 Peacemaking Our Sturgeon Relations by Timothy P. Connors
Three fundamental values I learned from Peacemaking are relation-ships, responsibility, and respect. I learned that because we are connected to all things, we have mutual responsibilities to all of our relations. We must respect other living things deeply, as we are all part of an entity much greater than ourselves.
These teachings resonated with my own Irish upbringing. When I was six years old, my father carried me on his shoulders so I could see and hear then candidate John Kennedy speak to a crowd gathered in Ann Arbor, where I live. Later President Kennedy announced the creation of the Peace Corp when he revisited our community.
My father taught me to live and breathe these words of President Kennedy: "For in the final analysis, our most basic link is that we all inhabit this planet. We all breathe the same air. We all cherish our children's future. And we are all mortal."
Little River's leadership in restoring the sturgeon to the Manistee River exemplifies living and breathing those words. Our sturgeon relations were here centuries before human beings walked this earth. They have given themselves up to us. They bring us peace with their mere presence. How lucky we are that they are still here. May they always be here, even when we have walked on.