Colorado Bar Association – Introduction to the Indigenous Peacemaking Initiative 
Mark your calendars for June 11, 2021 at 12:00PM MST. Register now for early bird discount by Tuesday, June 01, 2021. Final registration deadline, Thursday, June 10, 2021. 
Learn how to implement traditions for dispute resolution in Tribal courts. A preferred approach for child welfare, juvenile offenders, and elder issues in Native American communities. Featuring Native American Rights Fund Staff Attorney, Oglala Sioux Tribal member, Brett Lee Shelton. Enroll via the link or by clicking on the image below.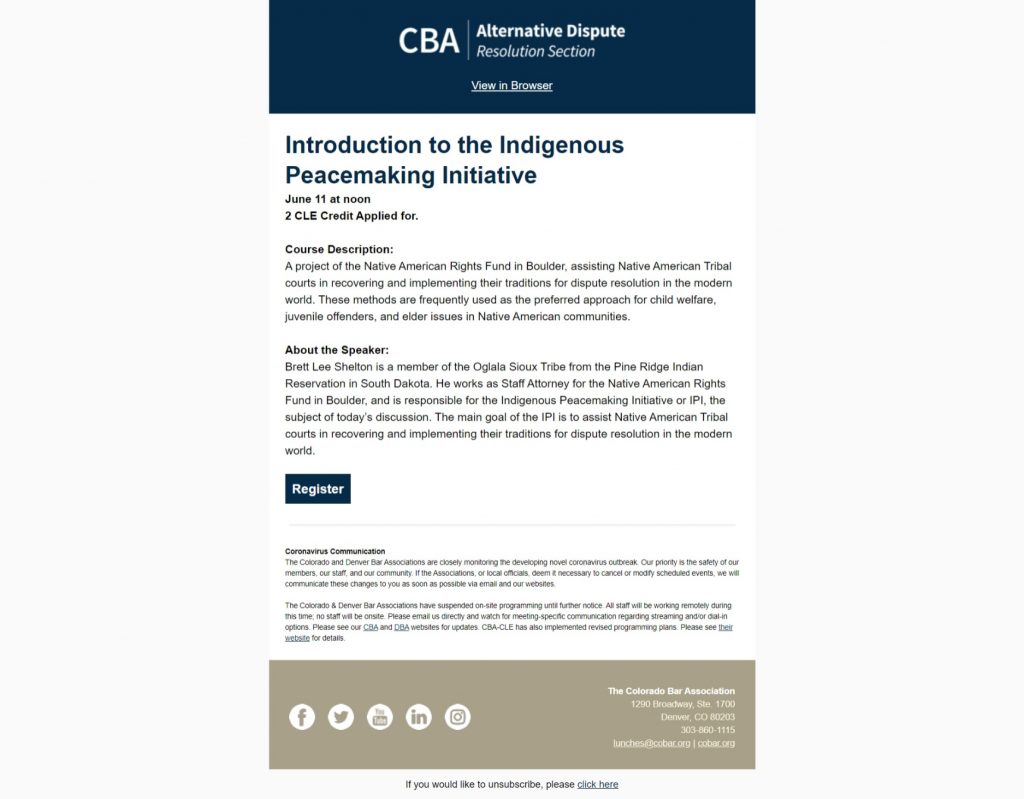 https://www.cobar.org/Calendar/Event/sessionaltcd/CAAD061121